Not Again! / hobby short film
Benjamin Scabell - Digital Compositor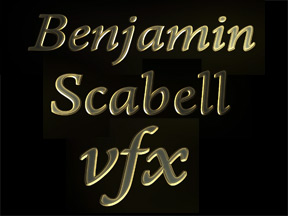 main focus: 3d / compositing
year: 2006

"Not again!" is intended as a parody of the famous spaghetti western genre ("the good, the bad, the ugly"). Its still unfinished... one day....
modeled and animated in 3ds max, composited in combustion.


Synopsis:
two cowboys prepare themself to solve some differences the way men do in the glorious times of the wild west. With a twist.
[image:image-0]

[image:image-1]

[image:image-2]