The Walking Dead Season 7 / episodic
Benjamin Scabell - Digital Compositor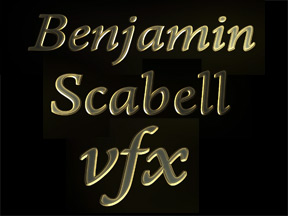 director
post-production: Mr. X
year: 2017
my part: digital compositing
compositing for 5 episodes of Season 7 of The Walking Dead. Extending weapons, adding lots of Gore.
I had actually not watched the series because I found it too brutal. Comping the axe swinging shots turned out to be a lot of fun though, and at the end
I did more shots than I was supposed to originally, because I just really liked doing that kind of stuff.
It was so much fun in fact that the client had to dial my first gore versions down quite a bit because they would not be able to
"show that amount of gore in television"... I was like "what, really?" and dialed it back quite a bit. So the final versions
you see in tv and my reel are actually the harmless versions of what I originally had in mind...