Asterix & Obelix: The Middle Kingdom / movie
Benjamin Scabell - Digital Compositor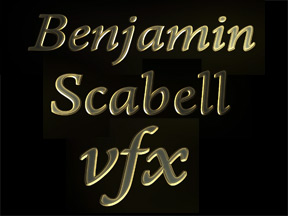 post-production: benuts
year: 2021
my part: working out the space sequence, set extensions for sea shots.
For a sequence of shots where Tat Han gets kicked into Space by Obelix, I worked on figuring out the timing and composition of the shots. I was not able to finish the sequence since I had to move on to other projects, but was happy to see that my work was taken over in the final shots.
Follow the link below to see the vfx breakdown of the space shots on youtube.
Tan Han gets punched by Obelix and flies into outer space. This is the final shot from the breakdown. It seems my timing, zoom, and mood was taken over nicely.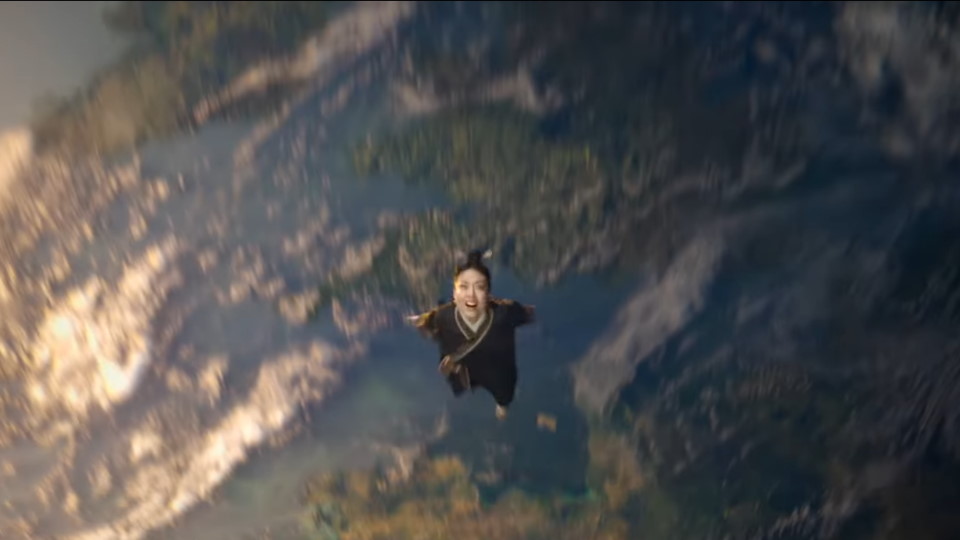 To make the pan work, the footage needed a speed ramp, this is another final from the breakdown. The crop of the original plate made this part a bit tricky to realise smoothly.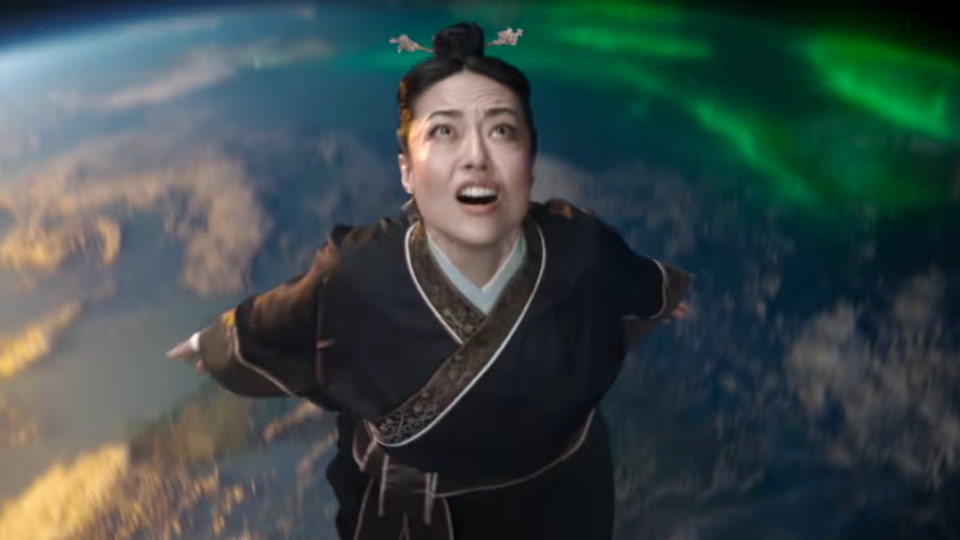 Here the original blue screen. The actress was lifted into the air with robes.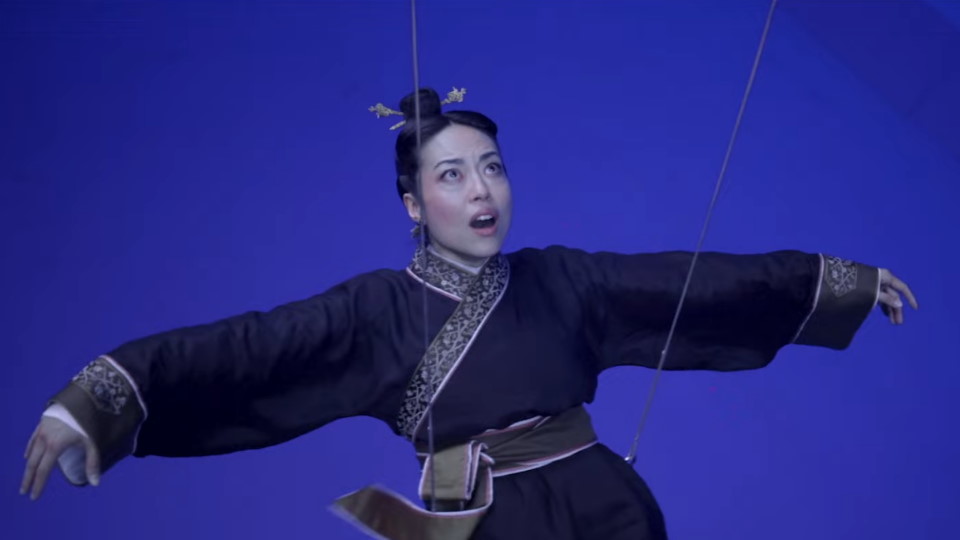 This first iteration from the breakdown looks very much like my first comp version of this shot.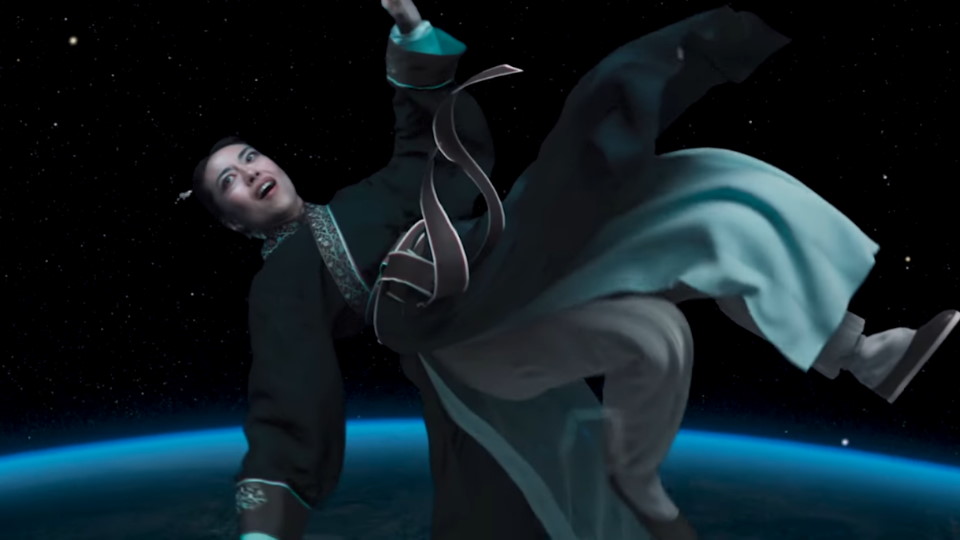 This second iteration looks like one of my advanced comps with the aura bolearis already built in. This was all still done entirely in Nukes 3D space with a simple sphere and some post vfx.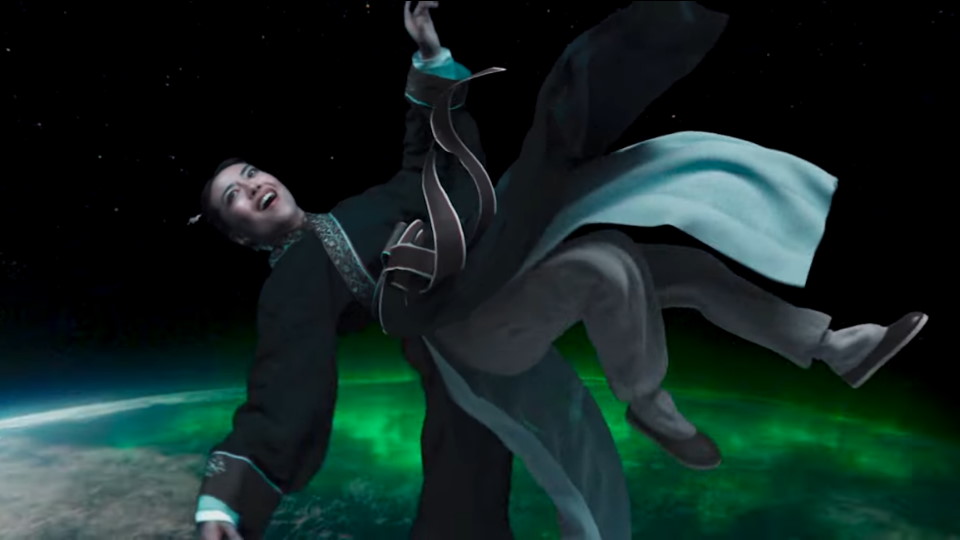 This is the final shot, its great to see that its not far from my early versions.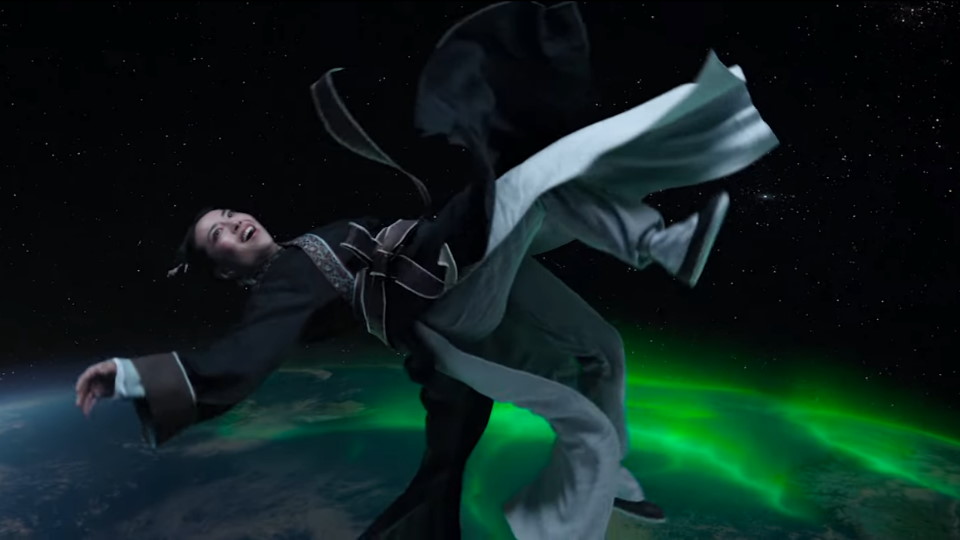 I worked a bit on this last shot to get the timing comical of Tat Han being grabbed again by gravity. The shot was really short. The breakdown shows the final shot, which seems to have taken over my work almost 1:1 with timing, composition and the aura borealis glow from the bottom. Awesome :)